Early childhood teachers, what if lesson planning was the easiest part of your week?
Maybe you want to start a preschool music class in a studio as a way to bring in more income and reach more students.
Maybe you're an early elementary music teacher.
Maybe you work with little kids in a preschool or daycare.
Maybe you just want to help create a love of music in the youngest generation.
But lesson planning is HARD and takes a lot of time!
How do you keep your little learners engaged?
How do you keep little minds engaged in what you're teaching, and – more importantly – give them the structure and routine that they need in order to learn and thrive?
That's where the Preschool Music Lesson Library comes in!
What if everything you needed to create a fun, educational, preschool music class was right at your fingertips?
What if every class you had was full?
What if you were the person for preschool music in your area?
The Preschool Music Lesson Library can help make that possible.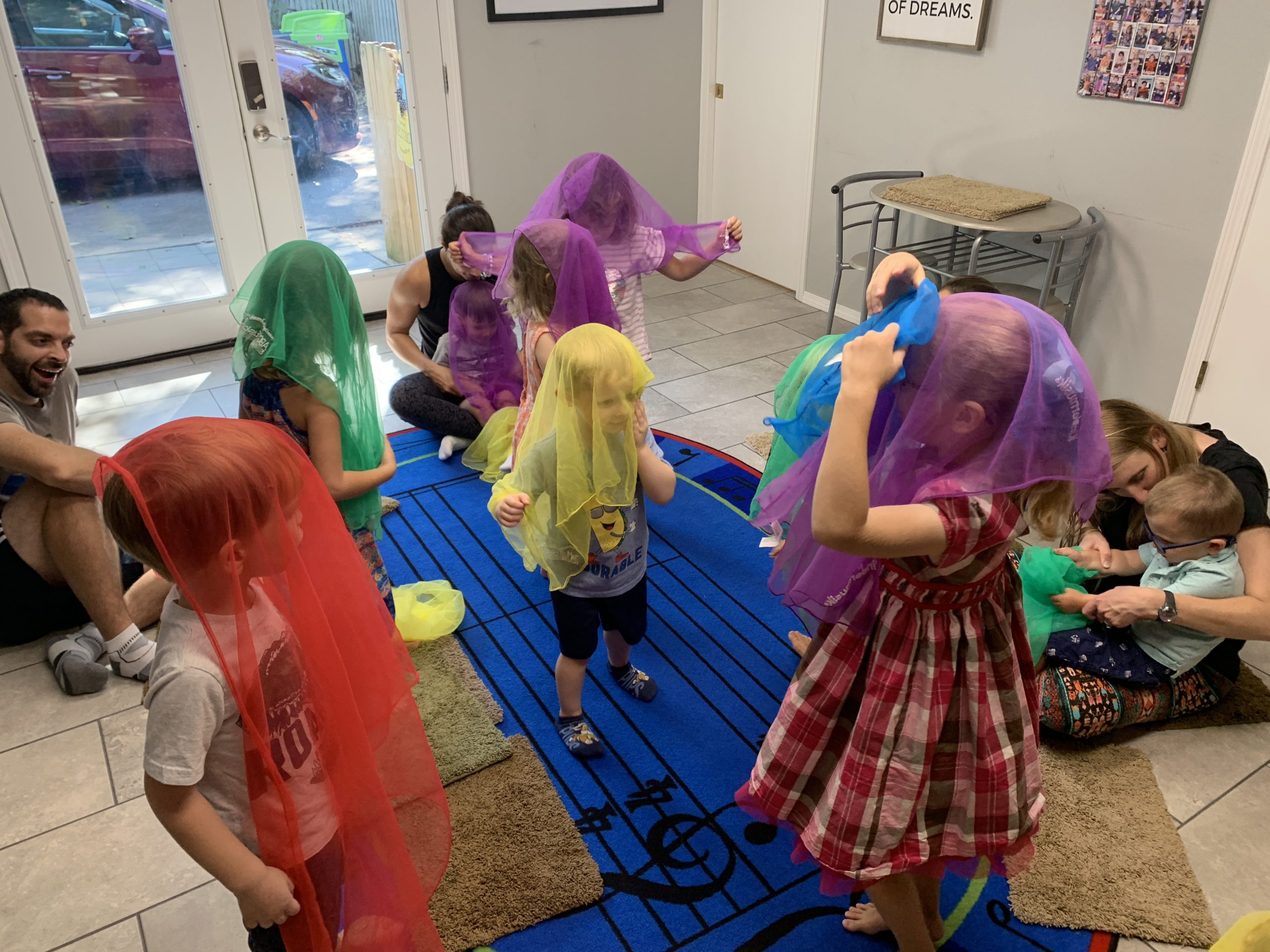 Our fun, engaging, movement-based music lesson plans are created to teach basic musical concepts, such as rhythm and singing, while working with a child's natural desire to move and use their body to learn new things.

When you purchase the Preschool Music Lesson Library, you get immediate access to our collection of dozens of music lessons. The lesson plans are divided into several categories, including Holiday lesson plans and lesson plans based on popular children's storybooks.
Each lesson contains a playlist, sheet music, a selection of story suggestions to incorporate, and activities with specific instructions. Click on the image below to get a full lesson plan preview:
But wait, there's more!
You also get access to three new lesson plans each month, including our newest released lesson plans and our featured seasonal lesson plans.
This is a product that can pay for itself, over, and over, and over again – from saving you time and energy to devote to other fruitful endeavors!